I haven't gotten around to writing about my favorite gift ideas this year.  Partially it's because I haven't been shopping except for online, and I find it harder to seek out some great foodie finds without actually touching and testing them myself in the kitchen.  So this year, I'm giving you a brief list of things I love to either eat, cook with, or use for personal care that are tried and true in my household.  These gift ideas are definitely items I use often and would highly recommend, and hopefully you can have them shipped in a week's time, or pick them up curbside.  Happy Holidays!
I have used all kinds of knives, but I find myself using this one the most.  I slice, dice and chop all day, everyday and I love how they perform.  MAC knives have a gentle grip and hone easily to get them back into shape for days of slicing.
I use vanilla extract every time I bake, and this vanilla extract is good tasting, affordable and comes in a big bulk size, so it lasts for months.  It's pure vanilla, not imitation, and I find it holds up to other more expensive brands.
I hope this doesn't create a shortage for me when I want to reorder, but Central Milling in Petaluma, has the freshest milled flours in California.  I use a variety of blends to bake bread, muffins, cookies and all sorts of baked goods.  It's the only flour I'll use in my sourdough loaves.
Old World Italian by Mimi Thorisson
This Italian cookbook is not just a cookbook, but Mimi's story about moving her family from France to Turin Italy to capture the essence of Italian cuisine.  This is her third cookbook, but first Italian cookbook.  I find her recipes aren't complicated and the pictures are beautiful.  It's a great book to read in bed after you've made a few things for dinner.
Six Seasons by Joshua McFadden
This seasonal vegetarian cookbook is not new, but I find that it holds as a good reference when I'm looking to make an inspiring meal with a vegetable I already have on hand in my refrigerator.  I love the creative cooking and rustic nature of his recipes and it's refreshing to cook along with him.
So this year, I replaced all my non-stick pans with All-Clad.  My regular stainless steel pans are also All-Clad, but this year I made the jump and I have not been disappointed.  These pans are heavier and can hold up to my constant cooking.  The edge is a little deeper than some, but after a few uses, I figured out how to maneuver my way in turning out all kinds of wonderful things.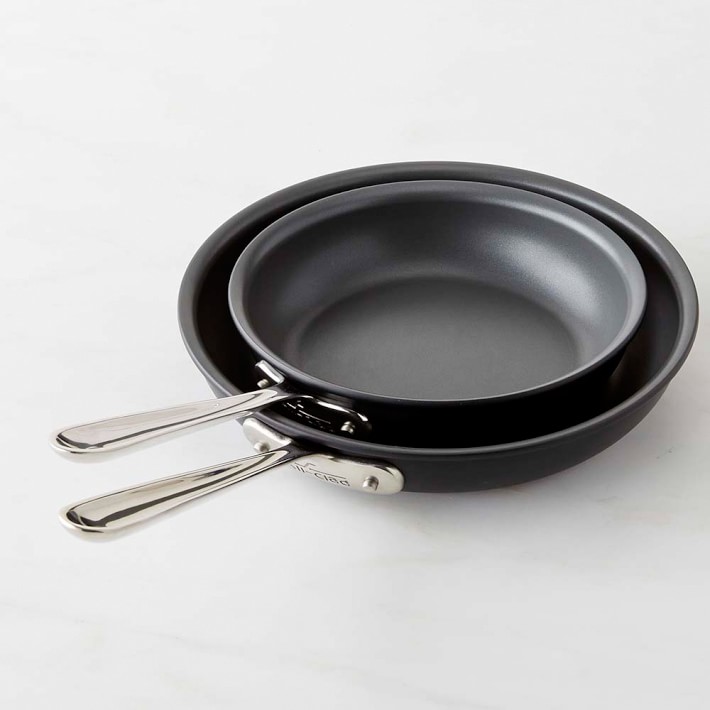 I love coffee and my girlfriend Dawn who has 30+ years in the business, makes a pretty darn great cup of joe.  Her blends are Keto friendly, and roasted to perfection.  These coffees are available online, and they do make great stocking stuffers!
I enjoy Compartes chocolate from Los Angeles.  The truffles and bars are magnificently crafted and gorgeous gifts to send family and friends.  I happen to love the Strawberry Shortcake White Chocolate Bar, because I'm a white chocolate girl myself.
L'Occitane Ultra Rich Body Cream
I love this ultra thick body cream during the winter months.  In fact, it's the only thing that helps my hands, arms and legs stay moisturized on a daily basis.  I've had trouble getting it online this year on their website, but Amazon.com has it too.
Urth Skin facial scrub is designed for men by one of my good friends from high school, but I use it because it works.  The exhilarating smell and granular texture exfoliates all the dead skin off my face and chest and I love the way my skin feels afterwards.  A great stocking stuffer!